Large shallow 1000ml kraft paper container with lid. Suitable for soups, salads, wet and dry food of all types. Kraft paper is coated with PE film for water resistance and increased shelf life. 100% compostable and reusable
Materials

Kraft paper + PE coater 300g Kraft paper+18gsm or PLA PE film paper
Dimensions

"5.9"" (top) 5"" (bottom)" 3"
Care Instructions

"Do not store in strong light exposure or high temperature environment.
Heating: Microwave max temp 120℃ from 2 - 5 minutes
Freezing: Store at max temp of -20℃ "
Shipping & Returns

Refundable within 14 days of delivery
Share
View full details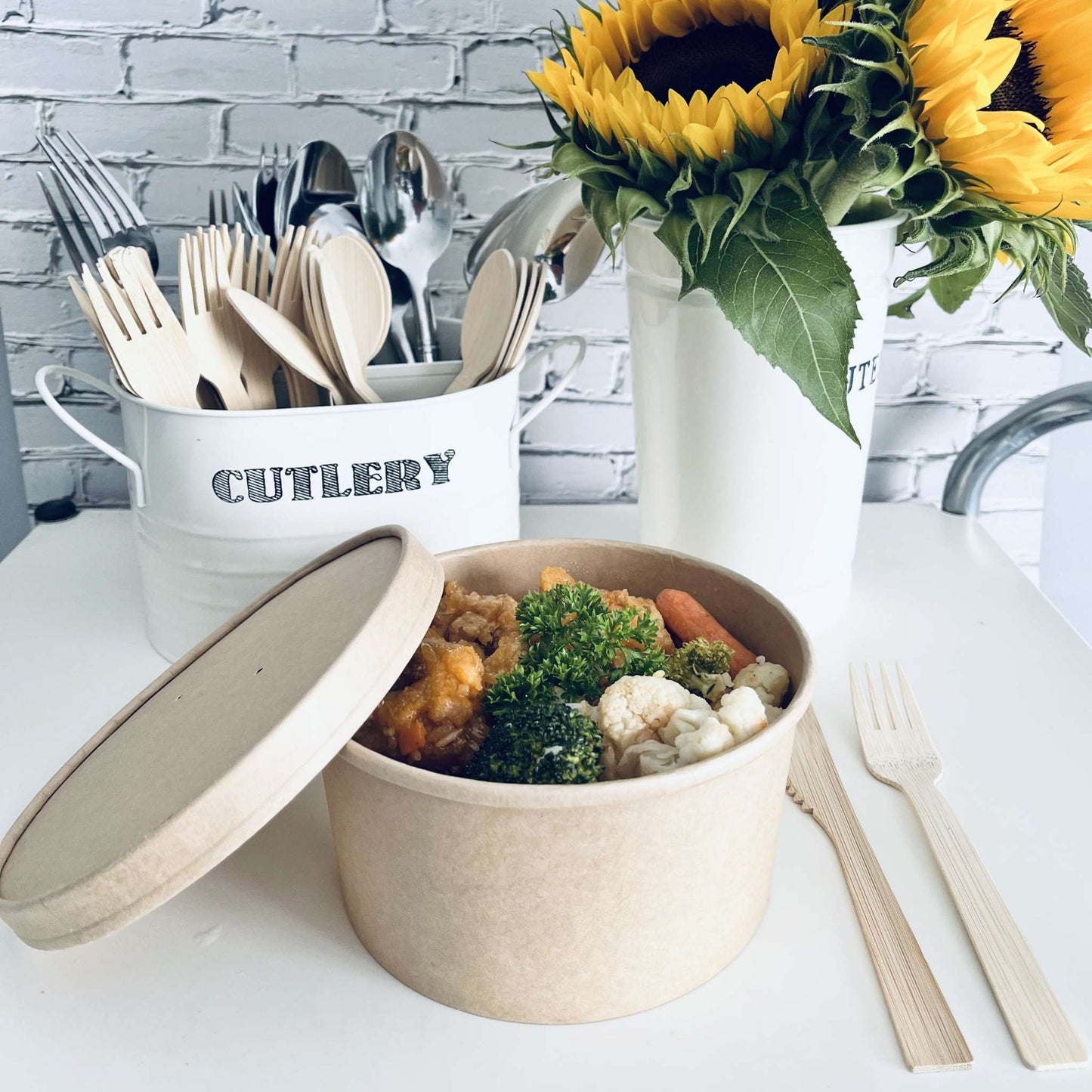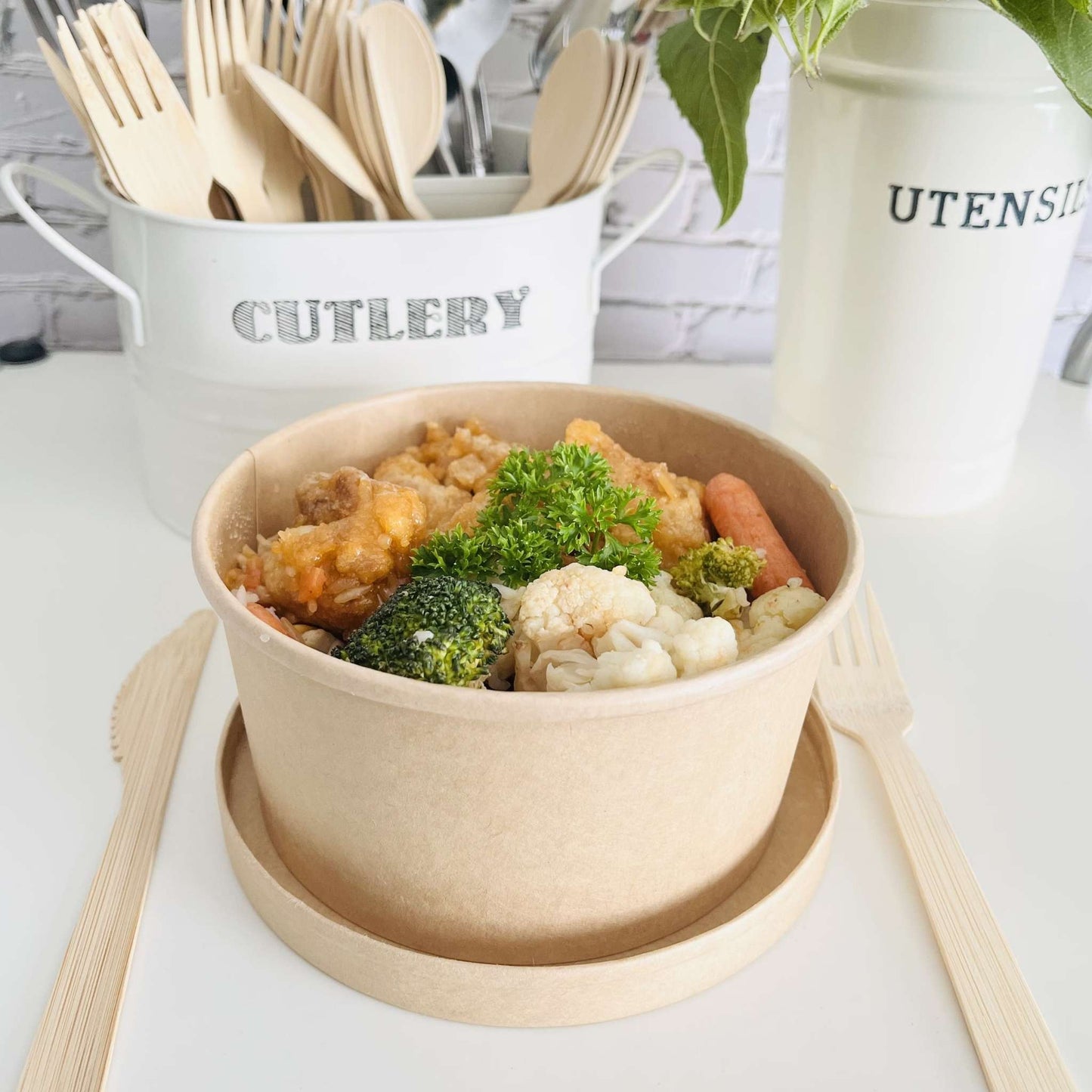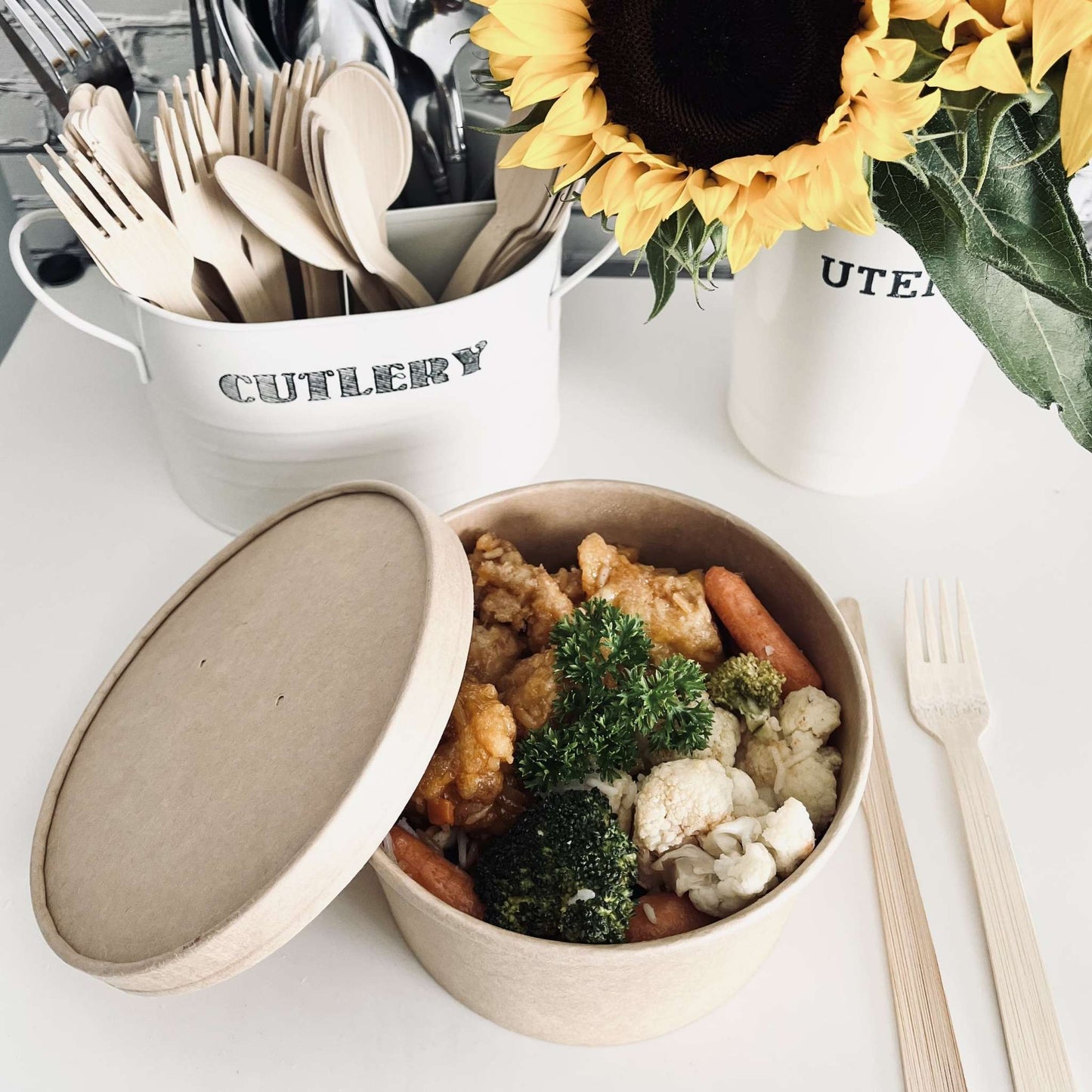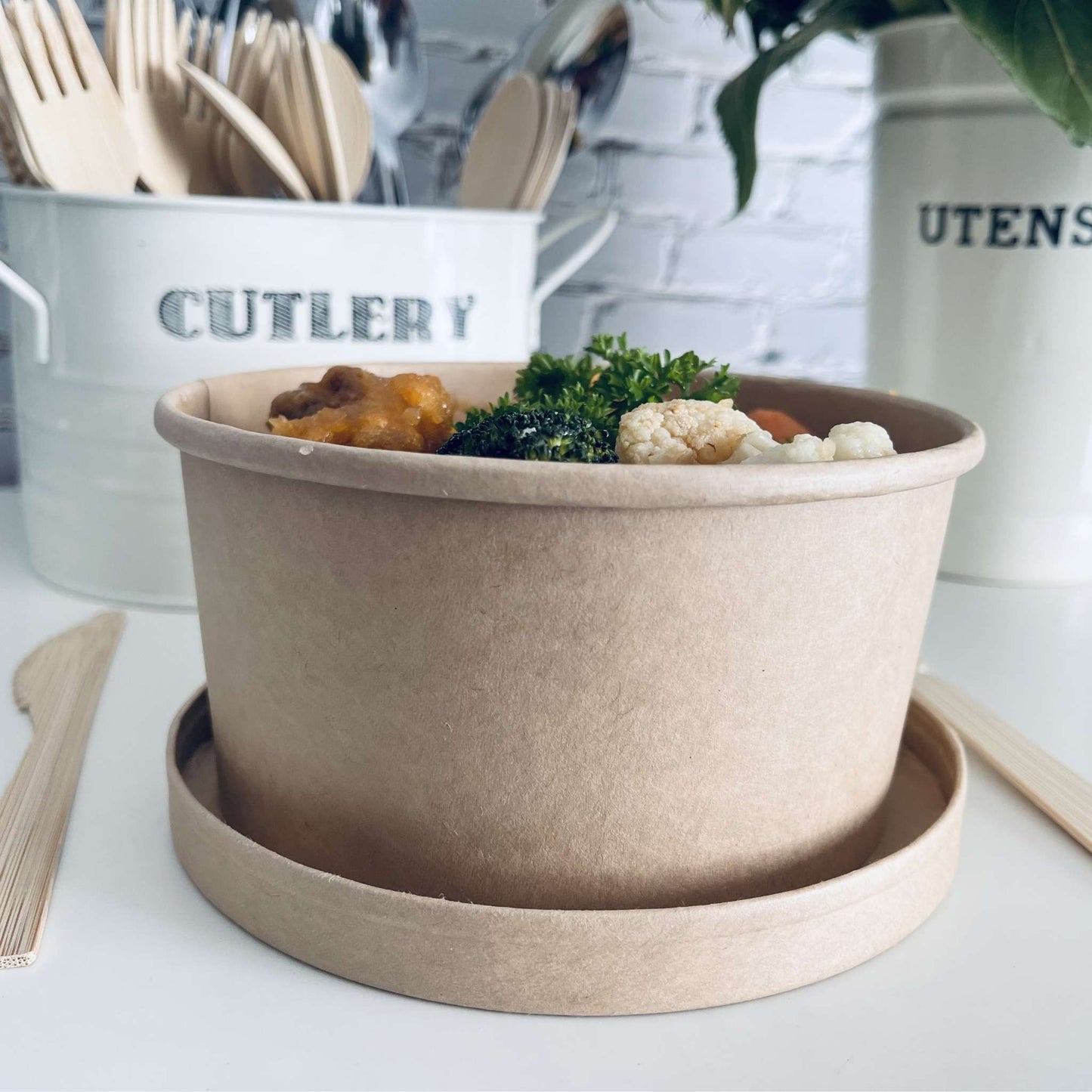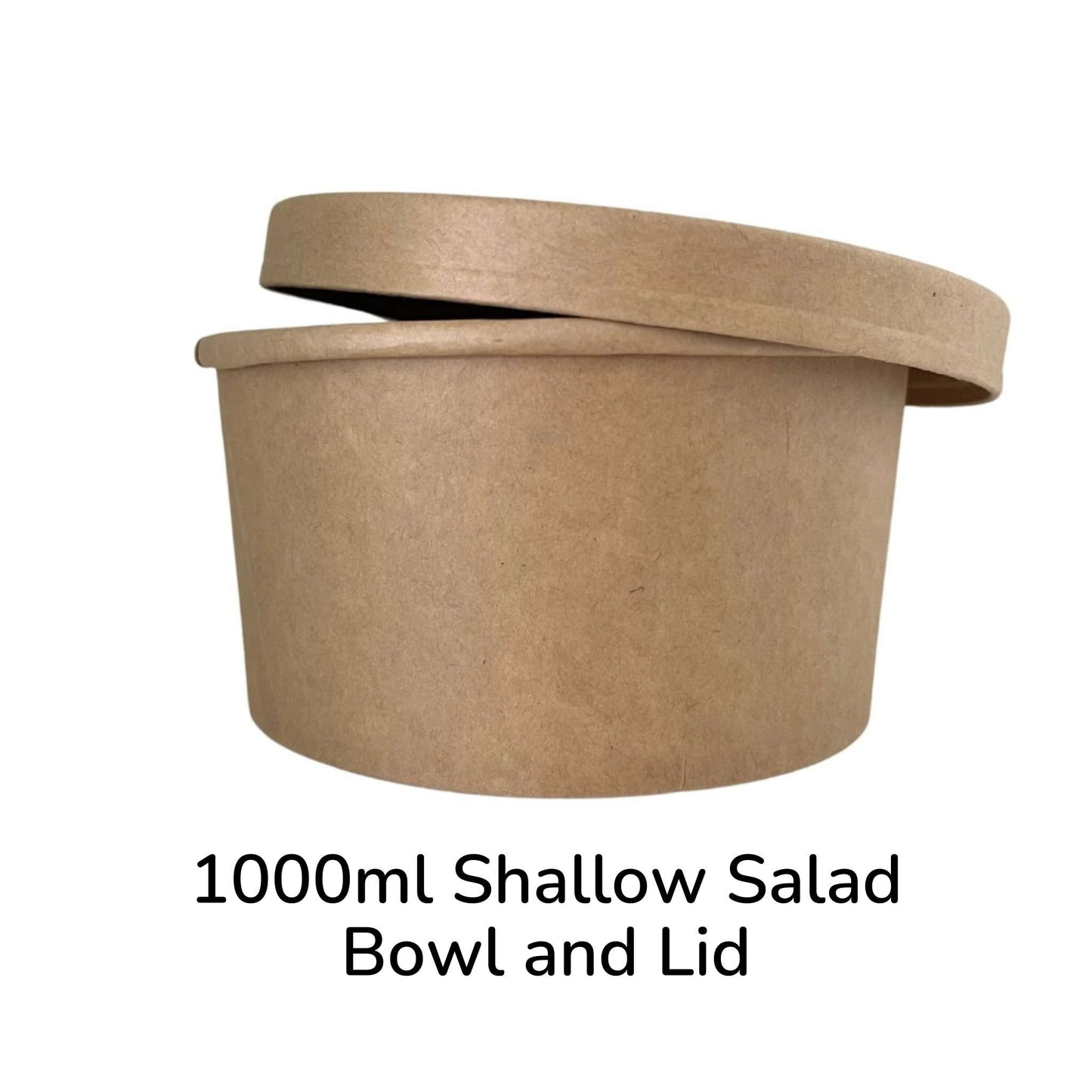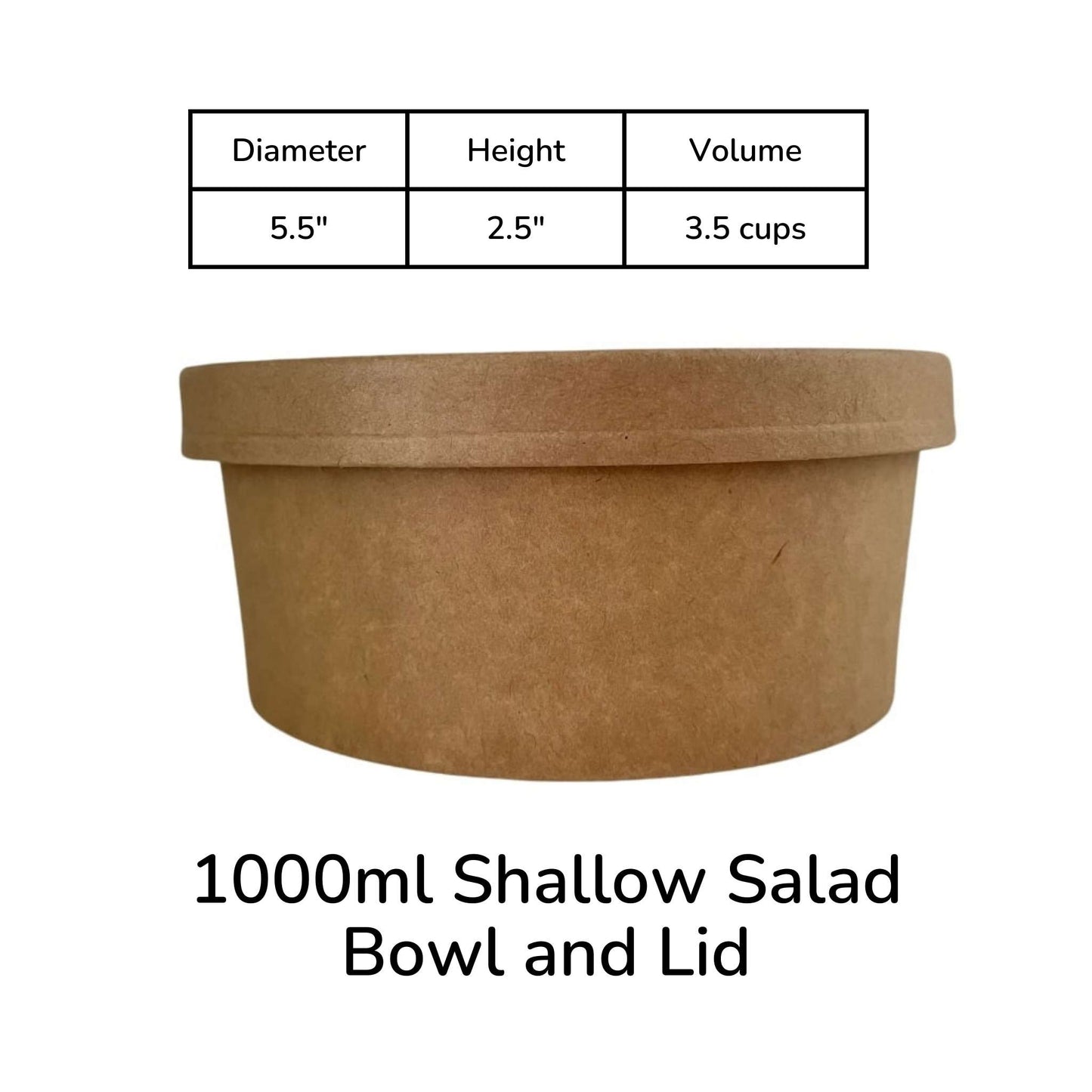 Your price will depend on the quantity that you want to order. Please let us know what your volume is for this order and we can provide better price per unit by contacting us. We look forward to serving you.